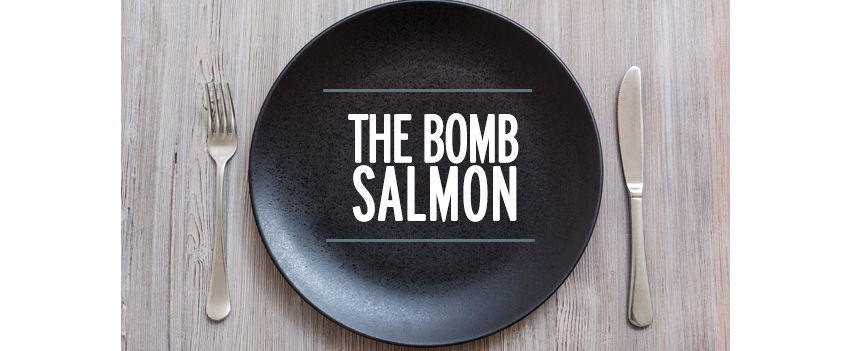 The information I'm about to share with you will change your life. No, it's not the secret to eating and drinking whatever you want and still losing weight. That doesn't exist. I know this first-hand after testing the theory relentlessly.  The gem I have for you today concerns salmon and it has converted my salmon hating husband into a lick-your-plate-clean-beg-for-more-salmon, salmon lover… The best part? It's literally the easiest recipe in my repertoire. So perfectly simple is this salmon, it stands up to any sauce, dressing, relish, salsa or reduction you throw at it, still remaining the tender, shining star.

Below are detailed instructions on how to prepare just the salmon. Click on the links that follow for serving ideas or eat it alone because it's that good!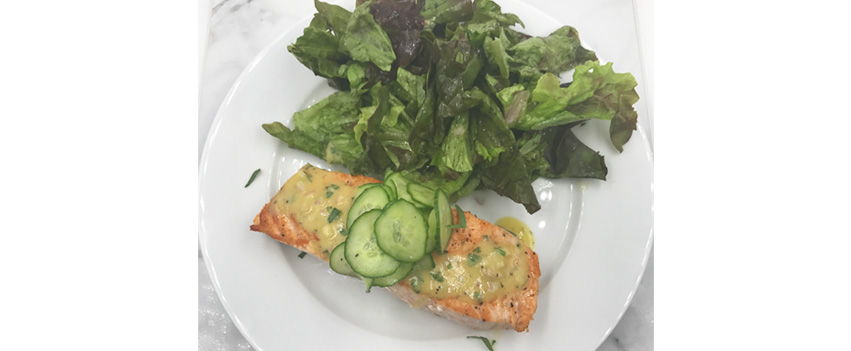 INGREDIENTS (4 servings)
4- 6 oz center cut salmon filets (skin on)
Fresh ground seasalt & pepper 
2 tblsp extra virgin oilve oil or grapeseed oil
INSTRUCTIONS
1) Preheat oven to 350 degrees
2) Pat dry salmon with a paper towel to remove any moisture
3) Sprinkle flesh side with salt and pepper
4) Heat oil over high heat in an oven safe skillet until it's hot and shimmery but not yet smoking.
5) Place filets SKIN SIDE DOWN, one at a time, pressing down with a fish spatula for a count of 10 before adding the next. This will ensure even contact with the pan and yields more evenly cooked salmon.
6) Turn heat down to medium/high and let salmon cook uninterrupted until it lifts easily from the pan. (This part is imperative if you like crispy skin.)
7) Carefully flip and transfer to the pre-heated oven for 3-5 minutes depending on preference. (note- 3 minutes will generally yield med-rare which is between 115-125 degrees. Make friends with an instant read meat thermometer. It will be your BFF.)
* Kitchen tools to consider-
Fish spatula, cast iron skillet (splurge- Le Cruset or affordable- Lodge)  meat thermometer.